For those who may have missed Finovate two weeks ago, rough cut videos of each presentation have just been published to the Finovate site. Watch demos online to see the latest from companies on the forefront on FinTech technology.
For more detailed, written coverage please see the Finovate blog. Also below are some more photos we took at Finovate. In order: (1) Speaker at the Yodlee after party at the Nasdaq (2) Launch of Auvenir, an audit system using machine learning, blockchain and big data technology (3) One of the Kane brothers (they are twins!) winning "Best of Show" for their company Hedgeable (which will also present to the Byte Academy community October 13) (4) Giveaways - T-shirt from Kapitall, chocolates from PaySwag and hedgehog from Hedgeable.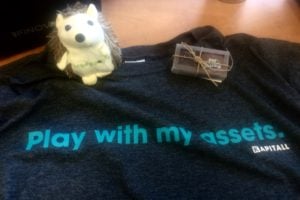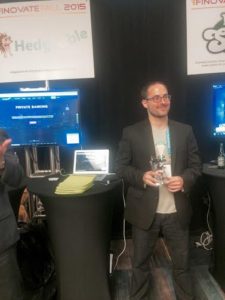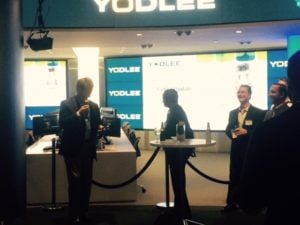 Liked what you read? Checkout Byte Academy's Software Development and Intro to Python courses.