Byte Academy is heading to London to provide exclusive coverage of Finovate Europe. The conference is one of the largest, if not the largest, FinTech conference in the world with more than 1500 attendees - VCs, Founders, Developers, and C- Level Executives - from all over the world. It is perhaps only eclipsed by Finovate Fall in New York City, the conference's original venue
So how to best prepare for our venture abroad especially when it's to a cosmopolitan, FinTech center like London? This is a semi-shopaholic wannabe jet-setter's guide who soon realized that many companies demoing would provide solutions for travel details and making payments.
First, transportation needed to be arranged.
The company I was drawn to was a Silicon Valley company Refund.me. It focuses on improving banks' cardholders' experience so cardholders can"travel more, worry less."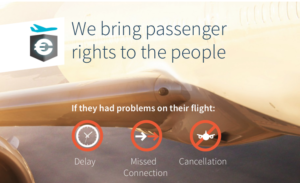 It is based on the premise that banks can leverage refund.me compensation in order to offer a 'white label' solution to strengthen the features and benefits of credit and debit cards. The perks for cardholders include automatic notification when eligible for flight compensation from an airline. Refund.me will also secure the refund or compensation when the cardholder is impacted by a delayed or canceled flight. In essence, the card is advanced mileage points plus travel insurance.
With money in the bank, how do I transfer it overseas to spend on some of the best stores in the world? (Watch out Harrods and Carnaby Street!)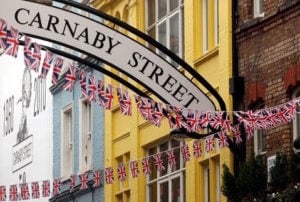 Although numerous presenting companies offer money transfer technology,Paysend stood out with its tagline, "choose your destination country and a way you want to send money in order to set-up your transfer." Destination chosen: London.
Now, how to spend the funds most efficiently?
Minimizing taxes is one way to cut back on your spendings. Tax Free4u, hailing from London itself, will declare purchases at customs on your behalf making VAT simple. With the Euro so strong, it seems almost impractical not to open the wallet.
Can't make it to Finovate and driving to an exotic destination instead?
Passport secures mobile payment for parking and transit bringing travel planning, payment, social alerts and more all in one to riders. Based in Charlotte, North Carolina, it has partnerships with National Parking Association, International Parking Institute and more.
Other companies we'll keep an eye out for their, include past "Best of Show" Finovate winners, companies in the FinTech 100 and others with out-of-the-box products, including a mobile app for women. Some of these include: AlphaPayments, EBankIT, Meniga, Spiff and more. Stay tuned for a day by day travelogue and conference updates.
Liked what you read? Checkout Byte Academy's Intro and Immersive Datascience courses.